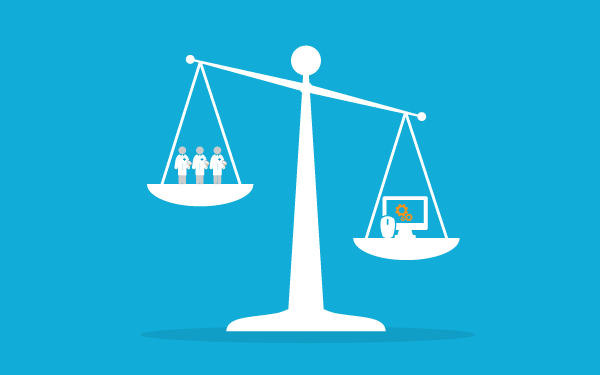 More research stakeholders are incorporating technology in some form to their patient recruitment strategies to help teams meet accrual targets. And while automating this largely manual process has made a positive impact, it hasn't solved the long standing problem of falling significantly short of meeting recruitment targets.
In a survey published by Applied Clinical Trials entitled: Barriers to Clinical Trial Recruitment and Possible Solutions: A Stakeholder Survey, the authors gathered insights from clinical trial sponsors, research sites and patient advocacy groups to understand why so many clinical trials fail to recruit enough eligible patients and what can be done about it.
The survey found that finding eligible patients remains the number one hurdle to recruitment. Additionally, the use of technology to search medical records, registries, or databases to find suitable patients has resulted in varying degrees of success. But respondents were cautious to attribute silver bullet status to the use of technology to find patients, stressing the importance of 'thoughtful site selection, feasibility testing, and development of recruitment strategies with realistic timelines and goals' as other significant barriers to strategic recruitment.
Like Gold Dust
It seems logical for any recruitment strategy to use technology to search medical records to identify patients, but what if it's only half of what technology could be doing? Most technologies will only search structured data within EMRs, hospital-based registries and other databases – essentially, billing codes already considered unreliable for providing any clinical value. So the results of those searches are variable and don't alleviate enough of the time and cost involved in screening identified patients.
What you want is to search all of the data stored in patient records, particularly the unstructured clinical narrative notes that gives you the whole patient picture and contains the majority of the information you need to determine a patient's eligibility. This is only possible using Clinical Natural Language Processing (CNLP) technology – a technology that preserves the context of a doctor's notes about a patient and adds important detail to a patient's history and health.
Clinithink's CLiX ENRICH software solution maximizes the unique benefits of CNLP to give sites access to the valuable information stored as clinical narrative. Case studies from sites that use CLiX ENRICH have reported that they're able to search 100,000's of patient documents in a matter of hours to find 10X more patients than currently possible. Also, CLiX ENRICH allows sites to input trial-specific inclusion and exclusion criteria to return a list of patients, ranked in order of eligibility, to drastically accelerate patient screening and enrollment. This is a significant step in the use of technology to have a measureable impact on patient recruitment.
The Silver Lining
'Automate to accelerate' will soon become primary vetting criteria for solutions that are expected to improve patient recruitment but what could this mean for patient recruitment in the real world? Consider the paradigm shift across the entire clinical trials industry if, at the click of a button, sites could generate a pre-screened list of eligible patients in their patient population, thereby negating Lasagne's Law and enabling them to use their data to know what trials to take on. This is a game changer for feasibility for the site and site selection for the sponsor or CRO.
Similarly, patient recruitment strategies will pivot to focus less on the barriers to enrollment to concentrate research team time on patient education and retention activities, strengthening relationships with referring clinicians and taking on more trials with the same number of staff. By implementing CLiX ENRICH as an integral part of a recruitment strategy, sites are able to solve insufficient enrollment and numerous associated challenges, such as:
Streamlining and accelerating the screening process
Improved study planning
Decrease in time spent by research team on finding patients
Faster, more cost effective chart reviews
Decreasing the number of screen failures
Feasibility based on data
It's true that no one solution will solve all the complex challenges of patient recruitment for clinical trials. However, innovative technology solutions can solve numerous challenges with benefits across your entire clinical trial enterprise. Do you want to know more about how you can use CLiX ENRICH to help you reach your trial targets? Contact us for a free demo.