Site Network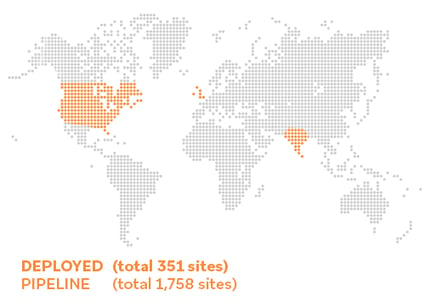 Be part of a global data ecosystem that is transforming the life science landscape
We work closely with our site partners to utilise data to provide insight for clinical research and population health.
Our data network is growing rapidly with 50 million lives currently onboard and 100 million projected before the end of 2020, and our partners include healthcare institutions, hospitals, the community and patients.
With the access to deeper perception that our insights provide, the sites we work with are now delivering better clinical research than they ever have before.
With the panoramic real world view our insights facilitate, the life science companies we work with are really understanding how their drugs are used in the market for the first time.
And, for both sites and life science customers, we are facilitating new working relationships that are changing healthcare for everyone.
The Benefits of Being a Clinithink Partner Site
Spend less time trying to identify eligible patients and instead refocus your site's resources on screening the eligible patients that CLiX has identified

Enjoy a new found confidence in your site's entirely unbiased approach to candidate identification

Reduce your site's reliance on individual principal investigators and add more scientific rigour to your feasibility process

And, perhaps most importantly of all, offer the chance of participating in potentially life changing research to many more people